Relax, breathe, and Rejuvenate
The Whiteface Region is surrounded with endless opportunities to support your own and your families' health and wellness. This region has high energy levels to allow for optional health and well-being. There are many different kinds of practitioners and facilities to assist within the journey. There are variety modalities to tap into but not limiting to; acupuncture, chiropractic, counseling, dance classes, energy work, fitness classes, massage, meditation, nutritional guidance and food, singing lessons, yoga, and much more.
Massage Therapy Athletes - Couples - House Calls Convenient Main Street Studio Expert Therapists Reasonable Rates  
Location: Lake Placid, New York
Details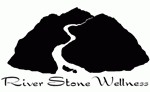 Provides awareness for all ages and health abilities to individuals, couples/pairs, and groups. Offering massage therapy, personal ...
Location: Wilmington, New York
Details
Established in 1998, Rosenblum Chiropractic has been serving the health needs of the Jay, Wilmington, Ausable Forks, Keene and Keene ...
Location: Jay, New York
Details
Packages
Snow is on the ground! It's time to get your skis out! Call Now! (518) 523-2001 or visit our website and book directly online!
Book early for your choice of rooms!!
Relax, unwind, and reconnect with that special someone! Book a romantic getaway! Call (518) 523-2001 or visit our website and book directly online.