Climb to the Castle Rollerski Race on Whiteface
The historic Climb to the Castle returns Sunday, September 24! Paired with the Keys to the Castle race on Saturday at Mt Van Hoevenberg, it's a full weekend of rollerski racing in the Adirondacks. Rollerski the full 5-mile course or the new short course to the top of Whiteface Mountain, finishing just before reaching the "Castle." It's a fun, challenging race with a picture-perfect finish. Whether you're a racer or spectator, don't miss one of the most attended masters rollerski events in North America!
Registration
All registration must be completed on SkiReg by Friday, September 22 at 5 p.m. or in person between 4-6 p.m. at High Peaks Cyclery on Saturday, September 23. There will be no day-of registration. Cost to race is $45. Race entry includes food at awards.
This event, presented by NYSEF and NENSA, will be the second event of the NENSA Masters Cup, scored by best two of three placements of the 2023 Hill Climbs in the NENSA Rollerski Race Series.
Event Details
For more details on the Climb to the Castle, visit SkiReg.com/Castle-Conquest.
Photos courtesy of Nancie Battaglia.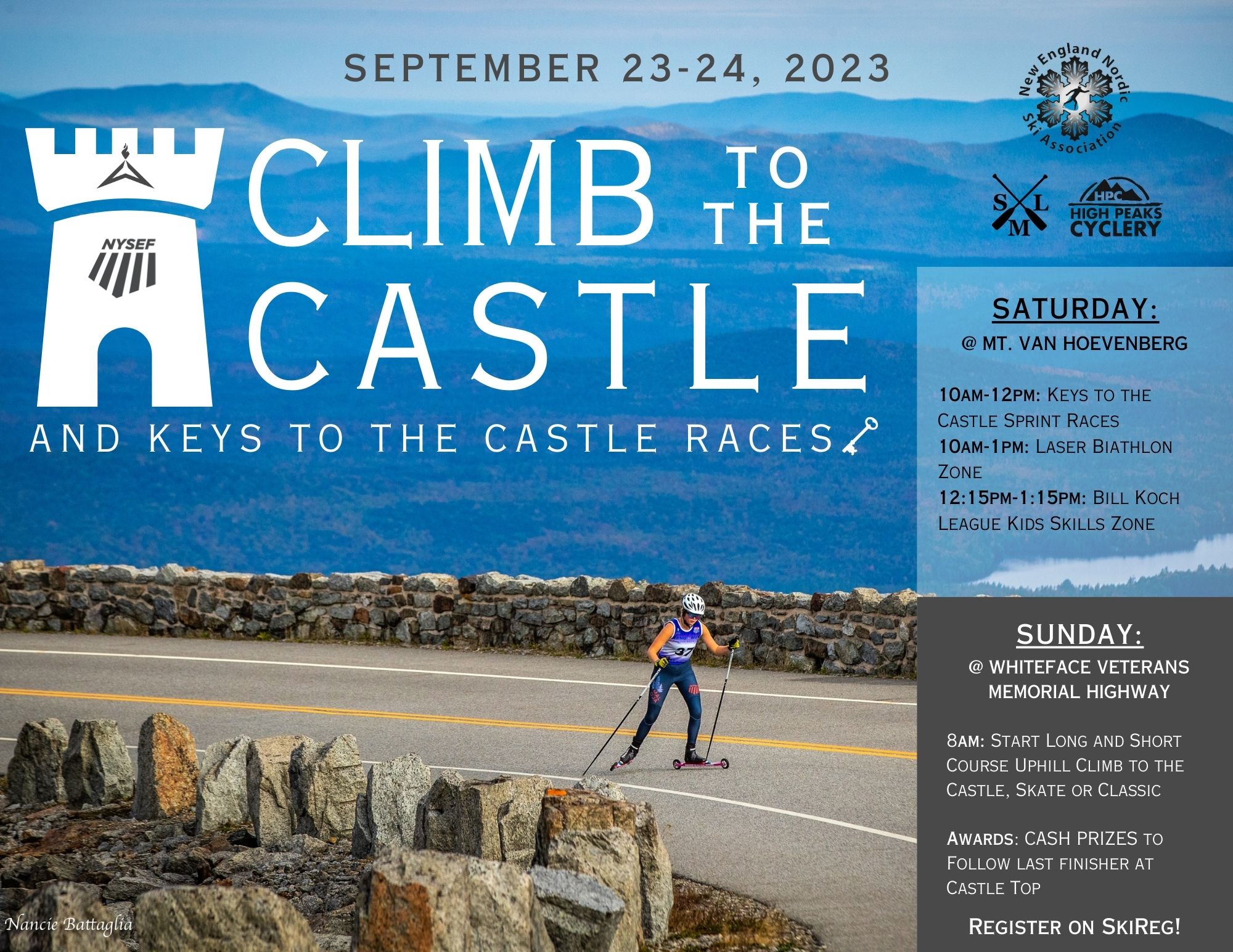 Accessibility Information
Visit Website
Email
Details
Venue: Whiteface Veterans' Memorial Highway
Address: 5021 Route 86
Time: All Day
Phone: 518.946.7001
Email: info@nysef.org
Date / Time
Sunday, September 24
All Day